Holiday Activities
Bowling Green Alliance Church "Come to the Stable"
After a hiatus of two years due to covid, Bowling Green Alliance Church is hosting the 19th "Come to the Stable" an indoor, family-friendly Nativity display.  There will be hundreds of Nativities from around the world, live music, refreshments and a Nativity give-away.
The event, at Bowling Green Alliance Church, 1161 Napoleon Road, Bowling Green, runs Dec. 8 through 11. Times are Thursday, Dec. 8, 5pm to 9pm; Friday, Dec. 9, 10am to 8pm; Saturday, Dec. 10, 10am to 8pm; and Sunday, 12 noon to 5pm.
The event is free and open to the public.  Canned and dry food items are a welcome donation for the BG Christian Food Pantry. The church is handicapped accessible.  Large groups planning to attend may wish to call the church ahead of time at 419-352-3623 or email office@bgalliance.org
Holidays in the Manor House (FREE & NO Registration REQUIRED)
Ring in the holidays at one of Northwest Ohio's most festive celebrations, Holidays in the Manor House! For over 40 years, community volunteers have transformed over 30 areas of the Manor House at Wildwood Preserve into a holiday wonderland. Tour the Manor House and see why over 25,000 people make Holidays in the Manor House an annual tradition. They always incorporate the kiddos into the tour by adding a small scavenger hunt for items, dress-up & photo opportunities, s'mores outside, etc.!
When: December 3rd- 11th  10am-8pm
Location: Wildwood Metropark 5100 Central Ave, Toledo, OH 43615
Cost: FREE and NO registration is required
Website: https://metroparkstoledo.com/holidays

Children's Wonderland
It just wouldn't be Christmas without a visit to Children's Wonderland!! Children's Wonderland began as a Northwest Ohio holiday tradition over 50 years ago. For decades, families from all over Northwest Ohio have been coming to find the holiday spirit at Children's Wonderland. As always, dozens of classic exhibits will be on display, train rides will be available, and there will be plenty of opportunities to take pictures with Santa.
When: December 9th-Dec. 23rd  11am-8pm & Dec. 24th 11am-2pm
Location: 7060 W Sylvania Ave, Sylvania, OH 43560 (Tam-o-shanter)
Cost: Kids 2+ $6, Adults 18+ $8, & Seniors 65+ $6 (plus $ for train and crafts, if interested)
Website: http://www.playsylvania.com/childrens-wonderland/
Holidays On Main Street  
Enjoy a 1920s Christmas at Sauder Village. We will be "decking the halls" of our Main Street with holiday lights, 1920s window décor, and a 20-foot Christmas Tree!
Guests can take a stroll down Main Street to hear about holiday activities at the hardware store, bank, clothing store, jewelry store, and other shops. There will be free train and trolley rides (weather permitting), and carolers will share festive Christmas music as Santa arrives on a vintage fire truck. Enjoy watching a short holiday film, visiting animals in the livery, and experiencing a 1920s Christmas at the Grime Home and the District 16 School. The Soda Fountain will be open with hot cider and cocoa, doughnuts, and other tasty treats for sale.
When: November 26th-December 3rd, & December 10th….these WILL sell FAST!
Location: Sauder Village22611 State Route 2, Archbold, Ohio 43502
Cost: Adults $15.00/ Children (3 and up) $10 (By Reservation Only, limited spaces Make reservations EARLY online or please call for availability 800-590-9755).  or visit saudervillage.org to register.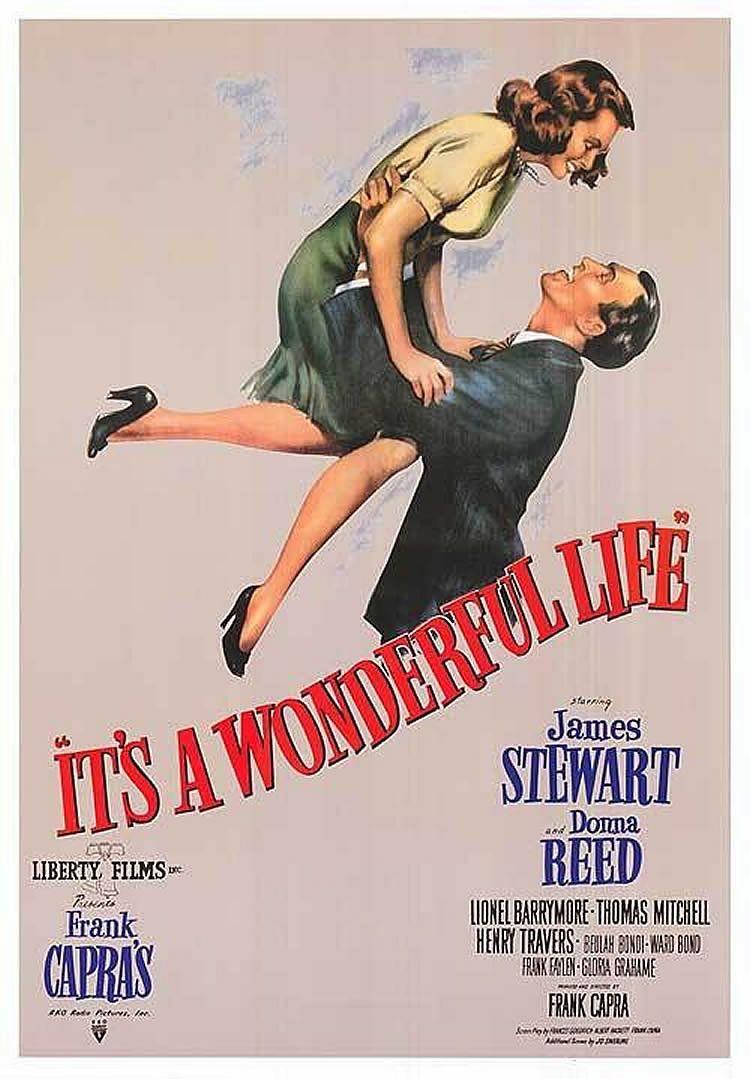 It's A Wonderful Life: Silver Screen Classic Film ($5 a person)
Enjoy Toledo's New Old Fashioned Night Out!  It's a Wonderful Life is a 1946 American Christmas fantasy drama film produced and directed by Frank Capra. Starring James Stewart, Donna Reed, Lionel Barrymore, Thomas Mitchell, and Henry Travers. (Tickets are general admission but reservations are strongly encouraged for this film).
When: Friday, December 16th  7:30pm & Sunday, December 18th @ 2pm
Location: 410 Adams St, Toledo, OH 43604
Cost: $5 per person for admission
Order tickets here: http://www.valentinetheatre.com/events.html

 Christmas Carol Sing at Rosary Cathedral
If you still haven't gotten in the Christmas spirit this afternoon will get you there! The beauty of Toledo's Diocese gorgeous Our Lady, Queen of the Most Holy Rosary Cathedral adds a layer to the experience like none other as you listen to (and participate) the glorious voices of the Cathedral Choir, Paul Monachino, conductor, and the talented St. Aloysius Parish Handbell Choir, Neil Kraft, director. This is a great event for families with older kiddos (5 & up)
Location: Rosary Cathedral 2535 Collingwood Blvd. Toledo, OH 43610
When: Sunday, December 18, 2022– 3:00 p.m.
Cost: FREE
Website: https://rosarycathedral.org/music/concert-series/
Lights before Christmas at the Toledo Zoo
Voted best Zoo lights in the nation! The 2021 edition of the area's brightest holiday tradition features over one million lights and more than 200 illuminated animal images! Stop by Santa's workshop in the Arctic Encounter! 3-D holiday scene set to music and projected onto the side of the Carnivore Café. Take a moment to enjoy this new take on a holiday short story with your whole family! See the big man in his element, whisper your holiday wishes and pose for a fun family photo. (Paid photo opportunity)  The fan-favorite Ice Slide returns with inner tubes built for two along with Bumper Cars on Ice!
When: Nov. 18th -Dec. 31st Daily: 3-8pm (time varies with the holidays, double check website if visiting on a holiday)
Location: Toledo Zoo 2 Hippo Way, Toledo, OH 43609
Cost: Members, Unlimited Visits daily (MUST REGISTER!)
Non-members: Adults $26 and Children & Seniors $23
Website: https://www.toledozoo.org/lights
 A Christmas Carol
A Christmas Carol by Charles Dickens, revised by David Jex and Debra Ross Calabrese & Directed by Amy Spaulding-Heuring is a 30-year Toledo Rep tradition! This timeless tale of redemption follows Ebenezer Scrooge as he is transformed by the spirits of Christmas Past, Present and Future from a miserly old curmudgeon into a man who embodies the true meaning of Christmas. With lavish costumes, spectacular sets and a musical score rich with carols of the era, this production is one you will not want to miss!
When: December 2nd-18th Thursday, Friday, & Saturday  @ 8pm, Sunday performances @ 2:30pm
Location:  At Toledo Rep Theatre 16th Tenth St. Toledo, OH 43604
Cost: $19.75-$29 + handling (Group pricing available)
Website for tickets: https://www.tix.com/ticket-sales/toledorep/1471
2022 North Pole Express 
All aboard! The short ride on a quarter-scale train runs through a Christmas wonderland of outdoor displays.  Santa and Mrs. Claus will be there on various nights. After taking a ride through the winter wonderland, families can visit the NWORRP gift shop and museum.  No indoor restrooms (portables only), train is open-air and unheated, so dress accordingly and bring a small blanket to cuddle up with, if desired.
When: November 25th-January 1st 2023  Fridays, Saturdays, 5:30-9pm and Sundays 5:30-8:30pm Open Christmas Day
Location: Northwest Ohio Railroad Preservation Inc. 12505 County Road 99, Findlay, Ohio 45840
Cost: $4 for Adults and $3 for Children
Website: http://nworrp.org/north-pole-express.htm