The Wake Up Call Morning Show: Jeff Howe
Jeff has been with YES FM for more than 25 years and in Toledo radio for 34 years.
Jeff and his wife Coletta have four children, Becky, Rachel, Josh and JR, and five grandchildren, Alyssa, Lucas, Lucy, and twins Logan and Cameron.
His hobbies include travel, reading maps, and weather watching. He is a trained Skywarn Spotter.
He is shy and introverted. It is a God thing that he is in radio. "Without Him I can do nothing."
He is a big fan of the New Orleans Saints, University of Toledo Rockets, Toledo Mud Hens, and Toledo Walleye.
Host of The Prayer Closet: Tommy Briggs
Tommy and his wife Marianne have 4 kids; Gibson, Gannon, Gabriel and Evalyse.
Tommy is pastor of Gateway Baptist Church and holds an MDiv from Winebrenner Seminary.
Tommy's first appearance on YES FM was as a character named Marlin Brando with DC Bash.
Hobbies are cooking, reading, golfing and, like all morning show DJs, napping!
His first Christian rock concert was Petra, in Sylvania, on their More Power To Ya tour.
The voices in his head tell Tommy he is an excellent singer.
Dream vacation is on a tropical beach, in a hammock, with a book.
Spike did not drink coffee until 2016. Now it's all he has for breakfast.
Spike's a Yooper. Born and raised in Michigan's Upper Peninsula. He loves venison, but has never shot a deer.
Spike has been a radio DJ for over 25 years. His first station, WMVN-AM970, is considered the first full-time Christian rock station in the world.
In 1999 while in college, he asked out a girl named Raynae. She said no. They married in 2002 and have a son, Logan.
Spike became a soccer fan after he started playing FIFA '07 on XBox and learned the rules. The Columbus Crew is his favorite team.
Spike is adopted. In 2013 he posted his birth information on Facebook and his birth mother contacted him within 24 hours.
Saturday Morning: Aspiring Hands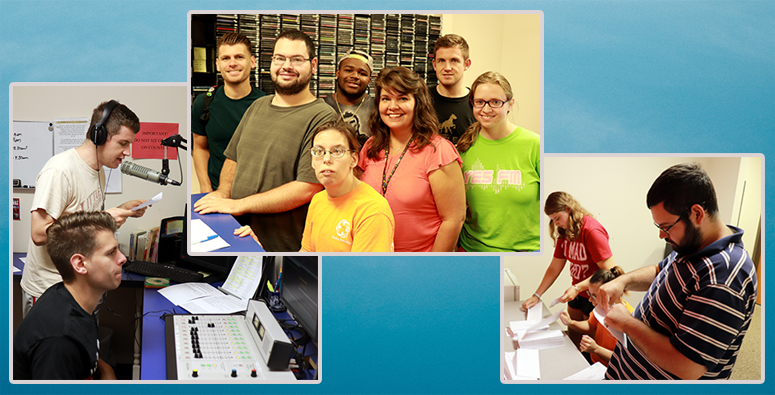 Aspiring Hands, Inc. was established in 2008 by Bryon Schaefer as a way to help adults with capabilities in Toledo, Ohio through community enrichment and involvement.
Since the program is 100% community based, everyone involved benefits. Our volunteers get to be active in the community by assisting non-profit organizations in the Toledo, Ohio area.
Urban Gospel: Minister Mike
Mike has been playing gospel music on YES FM since early 1995.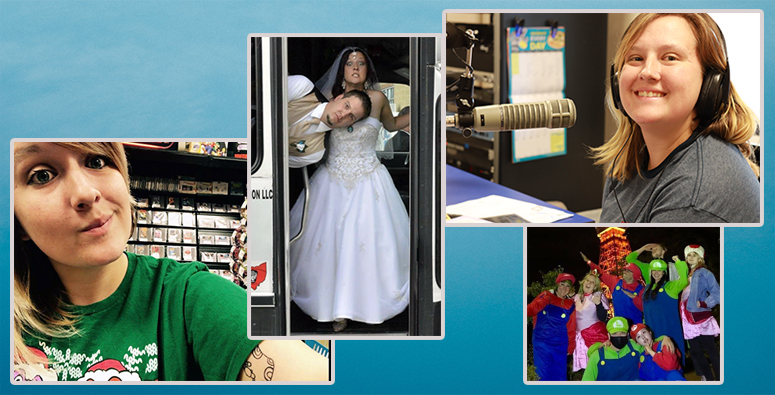 Video game fanatic. And owner of Rock Em Sock Em Retro in Bowling Green, Ohio.
Kayla speaks polite Japanese.
Hobbies include foot golf, arts and crafts, concerts and binge watching Netflix.
Kayla is the mother of three beautiful dogs.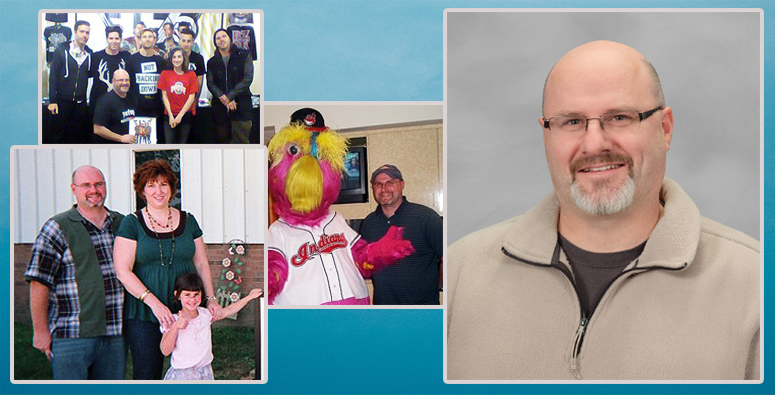 Peter is the Otterbein Cridersville Campus Pastor where he leads weekly worship services, bible study and ministers to the residents.
Before becoming a pastor he taught for a year in Nigeria, Africa.
Nathan had a radical life change when he met Jesus at 16.
His greatest treasure in life is salvation, his family and serving Jesus.
He loves to pastor, write, broadcast at Yes FM and spend time with his fam along with a whole bunch of other hobbies.
Chariti is an illustrator and character designer.
When she isn't drawing, she loves backpacking through national parks and traveling around the U.S! Chariti also loves anime and cool tenni shoes.
I am a youth leader at Delphos First Assembly of God
I love almost any outdoor activities (camping, kayaking, hiking…)
In 2018 I went on a 9 month missions trip to 6 different countries
I am have an unhealthy obsession with taco bell